10 Reasons to See Avengers Infinity War
From the ultimate villain Thanos to the epic team ups in the film, check out our top 10 Reasons to See Marvel Studios' Avengers Infinity War.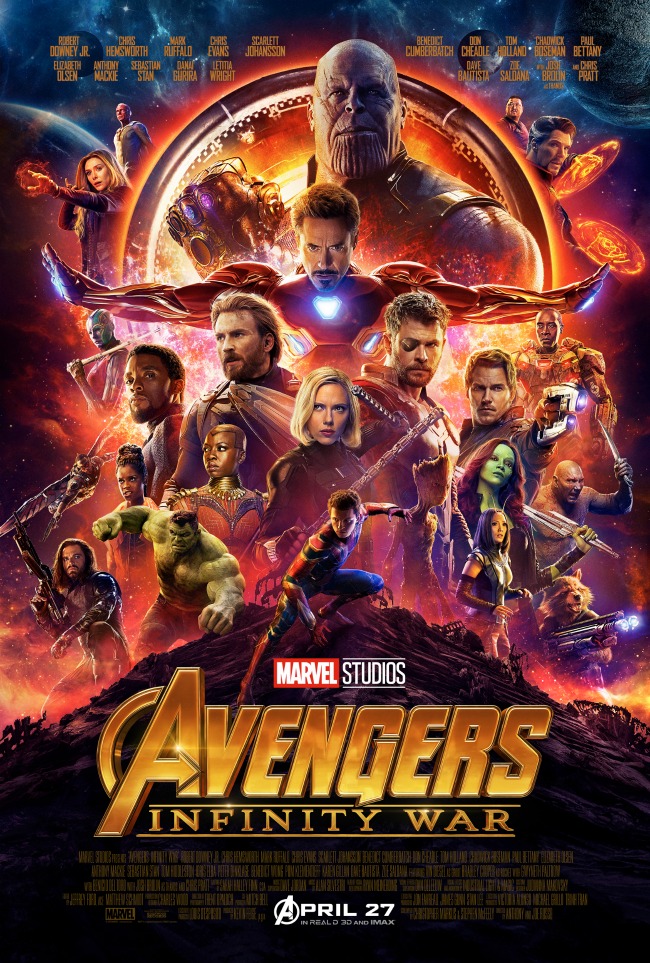 Hey everyone! Andre here, Kimberly's better half (haha) and @anightowltech if you want to follow me on the Twitter. Since I am the comic book guru around here, I'm going to be bringing you more reviews and thoughts around Marvel movies and more. Marvel Studios' Avengers Infinity War hits theaters Thursday and I was lucky enough to snag a sneak peek thanks to our friends at Disney and Fingerpaint Film. Now I'm not going to give anything away but I wanted to share my thoughts as to WHY you need to get out to see this film as soon as possible! Trust me, this is not one that you want to eventually. Get your tickets now.
READ MORE: 10 Reasons to See Black Panther, 10 Reasons to See Thor Ragnarok
Avengers Infinity War: A No Spoiler Review
Since we're not sharing any spoilers, rather than a traditional review I'm going to break down 10 reasons why I think you should see this film ASAP. Here we go…
1. THANOS. End of discussion, Thanos. If there is one reason you need to see this film it is…THANOS.
2. THOR. "It's like a pirate and an angel had a baby." Picking up where Ragnarok left off, Thor is clearly the mightiest Avenger. They kept the same lighthearted approach as the last film and his likability is through the roof.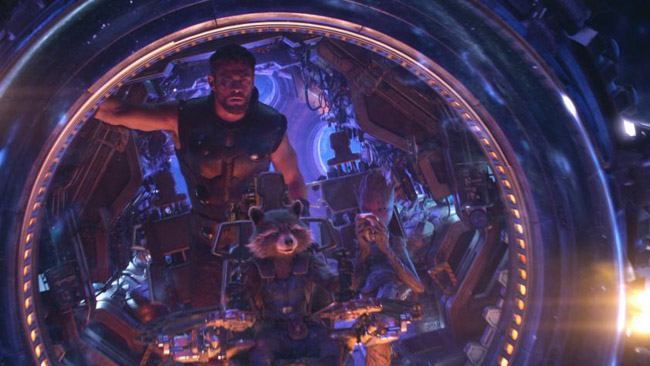 3. GUARDIANS. The Guardians steal the show here. They helped change up the mood of the film, you might call them "plucky" (but don't, because they don't know what that means). They play a huge roll in the film and add a ton of fun moments and memorable quotes. They continue to exceed expectations, from an obscure comic book to Marvel's must-see.
4. DR. STRANGE. Sorcerer Supreme. You finally fully understand the scope and range of Dr. Strange's abilities and his importance in the MCU. It's great to see him take on a larger role in the Marvel universe.
5. TEAM UPS. You get to see mashups like never before. Not to give it away but the interactions between these Marvel characters is magic. It's exactly how you think it would go…and even more.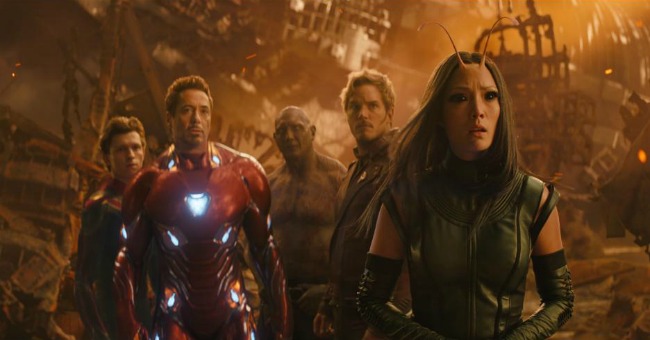 6. EVOLVING TECH. Again not giving anything away but it's not the same old, same old. You see new abilities, new tech, new sets, new ships – the universe is evolving.
7. LOCATIONS. #WakandaForever! Infinity War takes you to new planets and locations we've only heard of but have never seen. It keeps the movie moving and the viewer interested.
8. ACTION PACKED. Within the first 5 minutes of the film you understand that this is a different kind of movie. It's fast moving and it doesn't feel like it's 2 and a half hours long.
9. EMOTIONAL ROLLER COASTER. Buckle up! You're going for a ride. No spoilers, so I won't say more than that.
10. THANOS. Yes, again. I cannot stress enough how impressive Thanos is. He has many sides that you'll be introduced to, making him the most impressive villain…EVER.
IS IT OK FOR KIDS? As expected (because you have the ultimate evil in the universe represented), Avengers Infinity War is a bit darker than the latest Marvel movies. I would say it's more on par with Civil War and Winter Soldier, and perhaps a step further then that. There is certainly violence and death, which may be disturbing for young ones so if they're sensitive to that please keep that in mind. We are planning to take our boys (ages 7 and 9) who have seen each Marvel movie to this point, but we're also aware that this one may be more shocking than the rest.
See it this weekend and come back and tell us what you think!
Like AVENGERS on Facebook: https://www.facebook.com/avengers
Follow AVENGERS on Twitter: https://twitter.com/avengers  
Follow AVENGERS on Instagram: https://www.instagram.com/avengers/ 
AVENGERS: INFINITY WAR opens in theaters everywhere on April 27th!