5 Reasons to See Ant-Man and The Wasp
From BIG Action to BIG Humor, check out our Top 5 Reasons To See Marvel Studios' Ant-Man and The Wasp.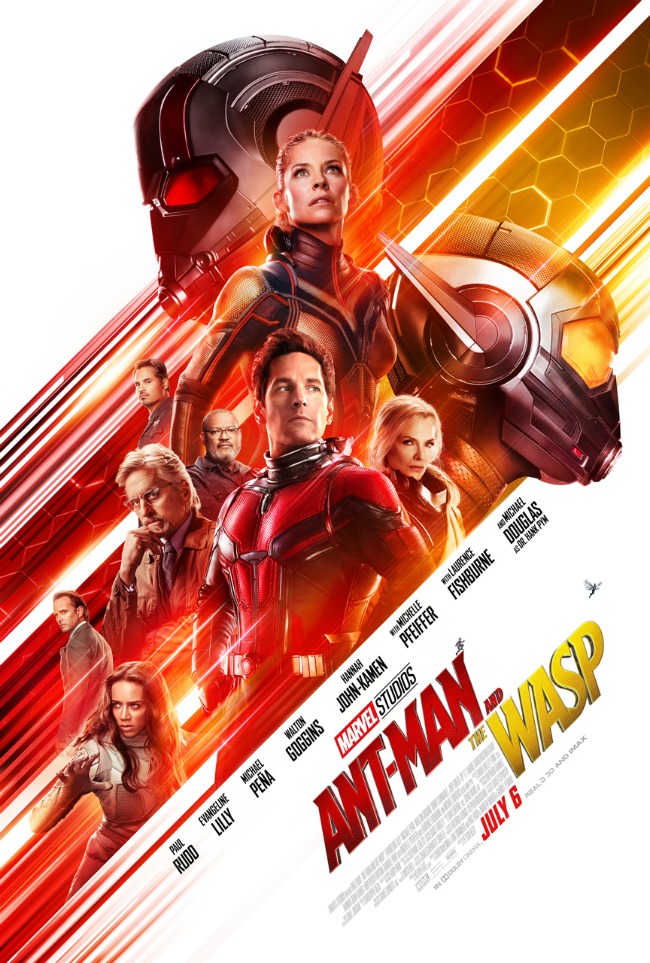 Hi friends! It's another Marvel movie weekend, can you believe it?! Bring it on! And this time it's Ant-Man and The Wasp and and I was lucky enough to snag a sneak peek thanks to our friends at Disney and Fingerpaint Film. Now I'm not going to give anything away but I wanted to share my thoughts as to WHY you need to get out to see this film this weekend! Get your tickets now.
Ant-Man and The Wasp: A No-Spoiler Review
From the Marvel Cinematic Universe comes "Ant-Man and The Wasp," a new chapter featuring heroes with the astonishing ability to shrink. In the aftermath of "Captain America: Civil War," Scott Lang grapples with the consequences of his choices as both a Super Hero and a father. As he struggles to rebalance his home life with his responsibilities as Ant-Man, he's confronted by Hope van Dyne and Dr. Hank Pym with an urgent new mission. Scott must once again put on the suit and learn to fight alongside The Wasp as the team works together to uncover secrets from the past.
1. BIG ACTION. This film certainly upped the ante for the fun elements of shrinking and growing that you saw in the first film. So much of Ant-Man spent time establishing characters and their connections, but this film just goes at it, focusing a ton on technology and stunts. "Shrinking and growing as a visual concept, as a sci-fi idea, as a superhero idea is so cool," says Broussard. "And there are so many different things you can do with it. They did some amazing things in the first movie with it, but I think we all agree we only just scratched the surface there. There's so much more to go. So much of that movie was about learning that this technology exists, learning how to use it, learning what it means. This movie starts, and everybody knows that already."
2. The Wasp, a Female Super Hero. Bring on the female leads! As a woman and a mom, there is nothing like being able to see and share films with strong female characters. So naturally, the most exciting and anticipated reveal in the film is the introduction of The Wasp, which brings an amazing, female Super Hero to the big screen, and into the heart of the Marvel Cinematic Universe. Says Feige of the newly unveiled Super Heroine, "The reveal of The Wasp suit is one of our favorite endings of any of our films. It's something that she believes, that we believe and we think the audience believes when it comes to female superheroes. It is about damn time, and that's why the movie is called 'Ant-Man and The Wasp."
3. Family. Revisiting the prevailing theme of family, an integral part of "Ant-Man," was a no-brainer when creating the story line for this next installment. It was the heart of the first film, and the filmmakers wanted to explore more of that through the Van Dyne-Pym and Lang extended families. Explains Reed, "In my mind, the family dynamic is so crucial to what the 'Ant-Man' movies are. Scott Lang is 4 the real everyman in the Marvel Cinematic Universe. He's not a super scientist; he's not a billionaire. He's just a normal guy who doesn't have superpowers. It's all about that suit. There's a part of Scott that has a take-it-or-leave-it attitude about whether he's a hero or not. After inadvertently putting his daughter in harm's way and then facing life in prison never to see his daughter again, Scott is ambivalent about being Ant-Man, and we definitely tell that story."
4. New Characters. What would a Marvel Cinematic Universe movie be without a bigger-than-life villain? That's where we meet Ghost, an elusive foe that poses the biggest threat to Hank and Hope as they try to unravel the truth from their past. But when Scott joins in he, too, becomes a target. Her reasons are personal, and Hank's newest piece of technology is at the heart of it all.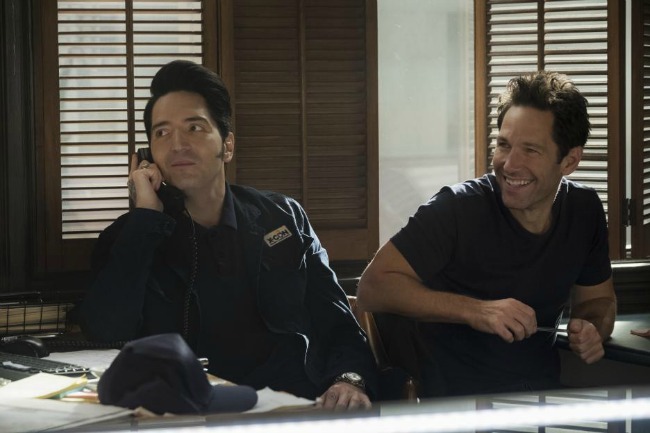 5. BIG HUMOR. Comedy is a central theme to this film. The Ex-Con Security Crew are back at it in Ant-Man and The Wasp, delivering big laughs on screen. And of course Paul Rudd as Ant-Man is still likeable and has a great sense of humor to bring to the character.
IS IT OK FOR KIDS?
Coming off the heels of Avengers: Infinity War you might be looking for a Marvel film that's a bit more…family friendly. Well here you have it folks! Ant-Man is one of my favorite Marvel family films of all time and Ant-Man and The Wasp is right up there with it! I know my boys are going to enjoy it 100% and there's nothing that I have to prepare them for or warn them about. I'm so excited to share with the whole family! Plus, let's be honest…at this point during Summer break it's good to get everyone out of the house.
See it this weekend and let us know what you think!