3 Reasons to See The Boss Baby: Family Business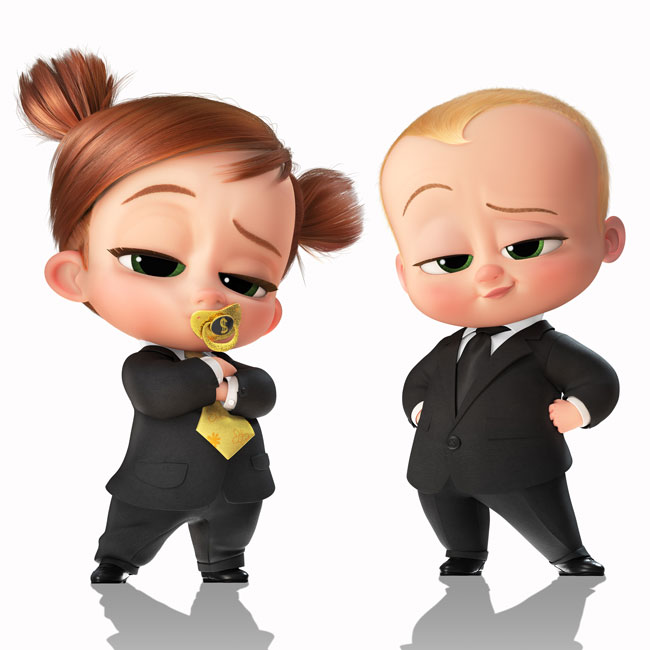 The perfect movie for the kids this summer, check out our Top 3 Reasons to see The Boss Baby: Family Business, in theaters and Streaming on Peacock Friday, July 2nd!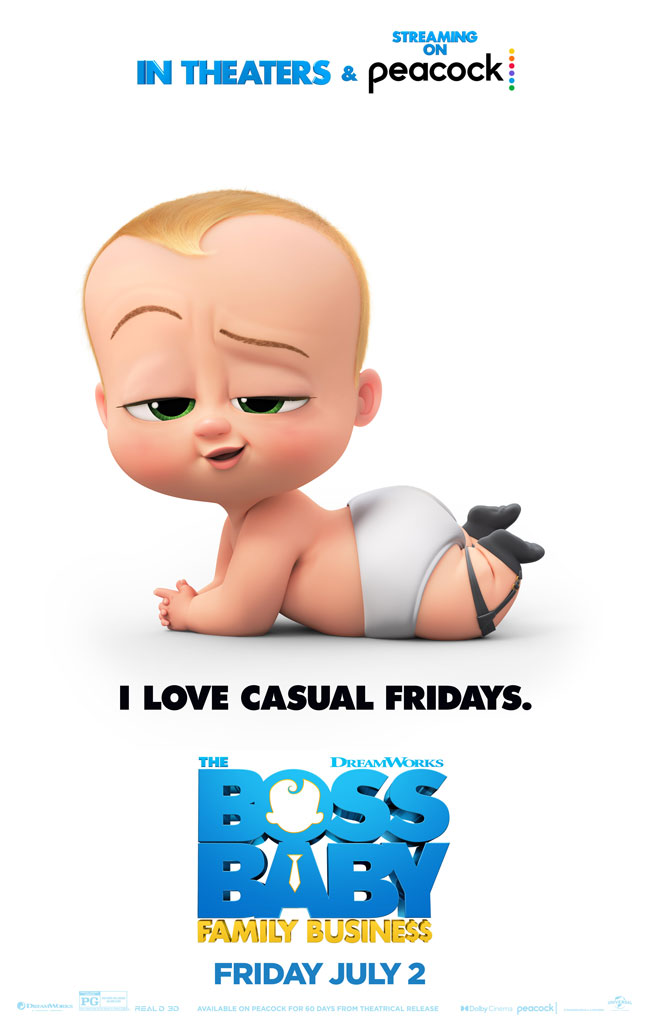 The Boss Baby: Family Business, A No-Spoiler Review
Hi friends! Bring on the summer movies! My kids are home and ready to hit the theaters. And thanks to my friends at Frost Communications, we got a preview of The Boss Baby: Family Business, in theaters and streaming on Peacock this Friday, July 2nd!
In the sequel to DreamWorks Animation's Oscar®-nominated blockbuster comedy, the Templeton brothers—Tim (James Marsden, X-Men franchise) and his Boss Baby little bro Ted (Alec Baldwin)—have become adults and drifted away from each other. Tim is now a married stay-at-home dad. Ted is a hedge fund CEO. But a new boss baby with a cutting-edge approach and a can-do attitude is about to bring them together again … and inspire a new family business.
Tim and his wife, Carol (Eva Longoria), the breadwinner of the family, live in the suburbs with their super-smart 7-year-old daughter Tabitha (Ariana Greenblatt, Avengers: Infinity War), and adorable new infant Tina (Amy Sedaris, Netflix's BoJack Horseman). Tabitha, who's at the top her class at the prestigious Acorn Center for Advanced Childhood, idolizes her Uncle Ted and wants to become like him, but Tim, still in touch with his overactive youthful imagination, worries that she's working too hard and is missing out on a normal childhood.
When baby Tina reveals that she's—ta-da!—a top secret agent for BabyCorp on a mission to uncover the dark secrets behind Tabitha's school and its mysterious founder, Dr. Erwin Armstrong (Jeff Goldblum), it will reunite the Templeton brothers in unexpected ways, lead them to re-evaluate the meaning of family and discover what truly matters.
It's such a fun film! Just based on how much we loved the first movie, I knew this one would be good but we really did enjoy it. I think YOU will love it too, here are my top 3 reasons why:
The Actors
We all know that Alec Baldwin made the first film with his voice work as Theodore Templeton—"The Boss Baby." Well he returns and again brings his expertise to the role…and this time he's joined by another familiar voice, Jeff Goldblum. That's right! Just a few words in and you're sure to recognize the voice of Dr. Erwin Armstrong, as my kids put it "the guy from Jurassic Park!" And don't even get me started on Amy Sedaris (Strangers with Candy)…I loved her as Tina Templeton. This film is so well-cast.
The Laughs
There are quite a few moments in the film that really made me laugh out loud. I love a good movie that brings the laughs and The Boss Baby: Family Business delivers.
The Family Dynamic
Oh man there are so many family themes that hit close to home. From siblings growing up and growing apart, pressure on kids to perform, kids growing up and the parent/child dynamic changing…The Boss Baby: Family Business does a great job touching on common family dynamics that hit close to home. It makes the movie relatable and even that more enjoyable to watch.
THE CONCLUSION?
See it! If you're in a place to head to the theaters, this is a great one to take the kids to. If you're not able to right now, pop some popcorn and stream it on Peacock! It's a great movie for the entire family.
IS IT OK FOR KIDS?
This film is rated PG by the Motion Picture Association of America for rude humor, mild language and some action, it's definitely appropriate for children of all ages.
Let us know if you see it and tell us what you think!