3 Reasons to See Finding You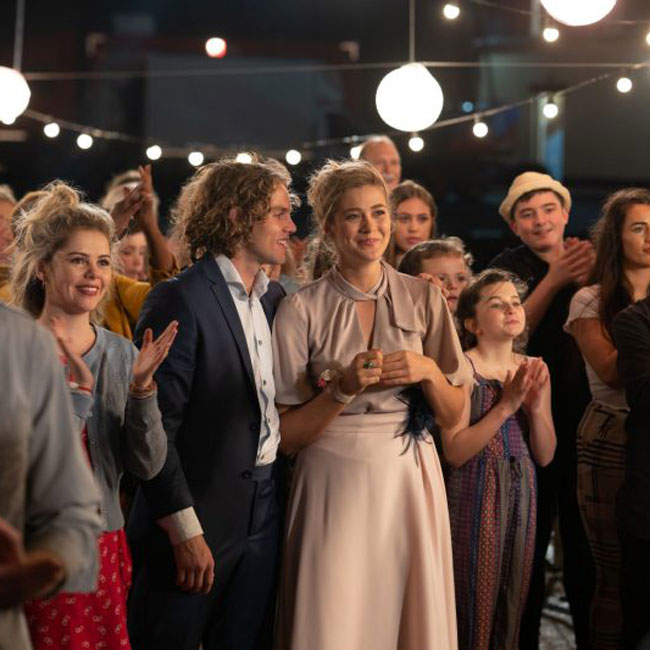 The perfect feel-good, young adult romance, check out our Top 3 Reasons to see Finding You, in theaters Friday, May 14th!
Finding You: A No-Spoiler Review
Hi friends! I don't know about you, I am fully vaccinated and ready to hit the theaters! I'm so excited about all the new movies coming to the big screen this summer. And thanks to my friends at Frost Communications, I was able to screen one that is about to come out…Finding You, in theaters this Friday, May 14th!
Finding You is an inspirational romantic drama full of heart and humor about finding the strength to be true to oneself. After an ill-fated audition at a prestigious New York music conservatory, violinist Finley Sinclair (Rose Reid) travels to an Irish coastal village to begin her semester studying abroad.
At the B&B run by her host family, she encounters gregarious and persistent heartthrob movie star Beckett Rush (Jedidiah Goodacre), who is there to film another installment of his medieval fantasy-adventure franchise. As romance sparks between the unlikely pair, Beckett ignites a journey of discovery for Finley that transforms her heart, her music, and her outlook on life.
In turn, Finley emboldens Beckett to reach beyond his teen-idol image and pursue his true passion. But when forces surrounding Beckett's stardom threaten to crush their dreams, Finley must decide what she is willing to risk for love.
It's such a cute film. Especially these days, I really appreciate a feel-good film. And while the movie does deal with serious subjects (trigger warning: death), it is overall light-hearted and heart-warming. I think YOU will love it too, here are my top 3 reasons why:
The Scenery
Oh man, what I wouldn't give to escape to Ireland right now! My travel bug has been squashed this past year, so I have to say that I really appreciated the beautiful backdrop of Finding You. From the winding roads to the Cliffs of Moher, let me just say that I'm planning this bucket list trip.
Young Love
Ahh, don't you remember young love? The characters in this film, Finley and Beckett, are college-aged and ready to take on the world. It's always fun to watch fun and uncomplicated love come together. And these two are cute and quite believable. It makes for an enjoyable watch!
Feel Good Moments
As if the scenery and young romance weren't enough, there are also other sweet subplots in the movie that complement and enrich the overall story, like Finley's relationship with an elderly woman at a local nursing home. I love how the film weaves together all of the stories into one complete and endearing package.
THE CONCLUSION?
See it! If you're in a place to head to the theaters, this is a great one to see with the gals. If you're not able to right now, earmark this one to download or stream as soon as it's out.
IS IT OK FOR KIDS?
This film is rated PG by the Motion Picture Association of America for language and thematic elements. This movie is really wholesome and fine for the whole family. Just one trigger warning I mentioned above that it does touch on death, although not in a dark or scary way.
Let us know if you see it and tell us what you think!