3 Reasons to See Avengers: Endgame
Find out what happened after the snap; check out 3 reasons to see Marvel Studios' Avengers: Endgame.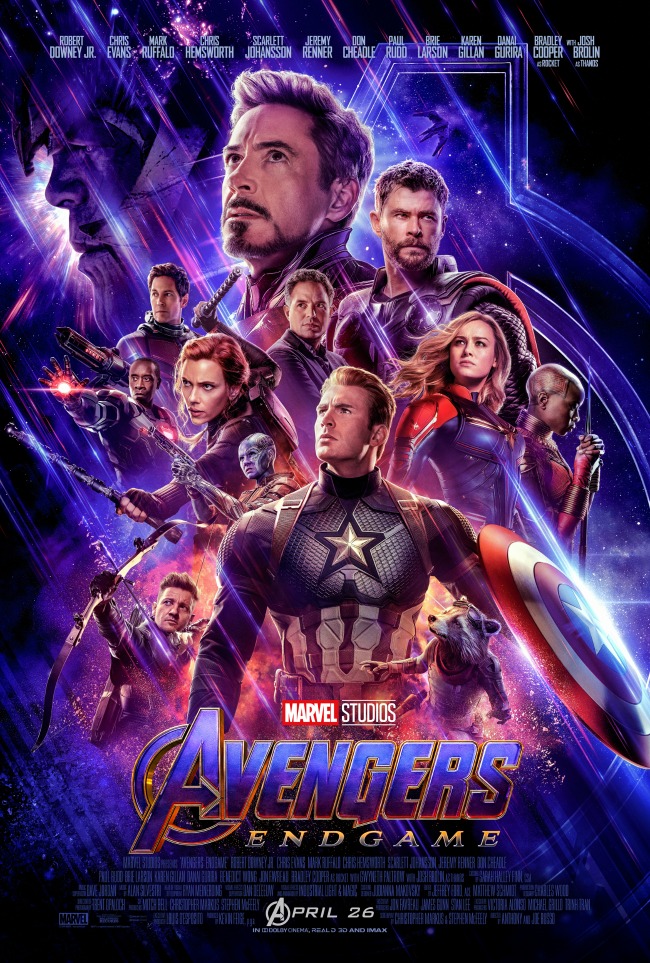 Avengers: Endgame No-Spoiler Review
The grave course of events set in motion by Thanos that wiped out half the universe and fractured the Avengers ranks compels the remaining Avengers to take one final stand in Marvel Studios' grand conclusion to twenty-two films, "Avengers: Endgame." Kevin Feige produces "Avengers: Endgame," and Anthony and Joe Russo are the directors. Louis D'Esposito, Victoria Alonso, Michael Grillo, Trinh Tran, Jon Favreau, James Gunn and Stan Lee are the executive producers, and Christopher Markus & Stephen McFeely wrote the screenplay. Marvel Studios' "Avengers: Endgame" is in U.S. theaters on April 26, 2019.
First thing's first, it's 3 1/2 hours. Be prepared. Snack, drinks, bathroom breaks beforehand. There were no "down times" or lulls where you'll feel ok to sneak out. Right from the go the movie picks up where it left off with the raw emotion and tone of the end of Infinity War. We see a familiar character we haven't seen an a while, a bittersweet moment. The overall theme of the movie is how are we going to fix this, can we even fix this? Should we move on? Once it starts, it doesn't stop for the full movie. There is SO MUCH to talk about in this movie, but we're going to leave it here…until you've seen it. Perhaps we'll come back and chat more later! At the end, it's bittersweet. It's a franchise that started when my first child was born and now he's finishing the saga with me. It's sad to see it end, but it's been a marvelous ride (pun intended).
3 Reasons to See Avengers: Endgame
What happened after the snap?
We all know that Thanos wiped out half the population with one snap in Infiniti War, but what happened after that? Those that were left behind: superheroes, gods, soldiers? How did they react, what was life like after the snap? Avengers: Endgame walks you through the lives and emotions of those left behind.
Who is going to win?
At the end of Infinity War, Marvel showed that there is no guarantee of who is going to come out on top. The final film puts all of that to rest and clearly answers that question.
Final chapter.
Well folks, it's the end of the greatest saga in movie and comic book history. The Avengers have taken us on one wild ride and it's only fitting to catch the final chapter, in theaters starting tomorrow! Do you have tickets? If you didn't snag them yet, get to it now. Most theaters are sold out through the weekend! Don't get caught with FOMO!
IS IT OK FOR KIDS? As expected, Avengers: Endgame is on par with the themes and violence from Avengers: Infinity War. In fact, I would even say a little darker. There is certainly violence and death, which may be disturbing for young ones so if they're sensitive to that please keep that in mind. We are planning to take our boys (ages 8 and 10) who have seen Infinity War and did just fine, but we're also aware that it may not be ok for some kids at this age.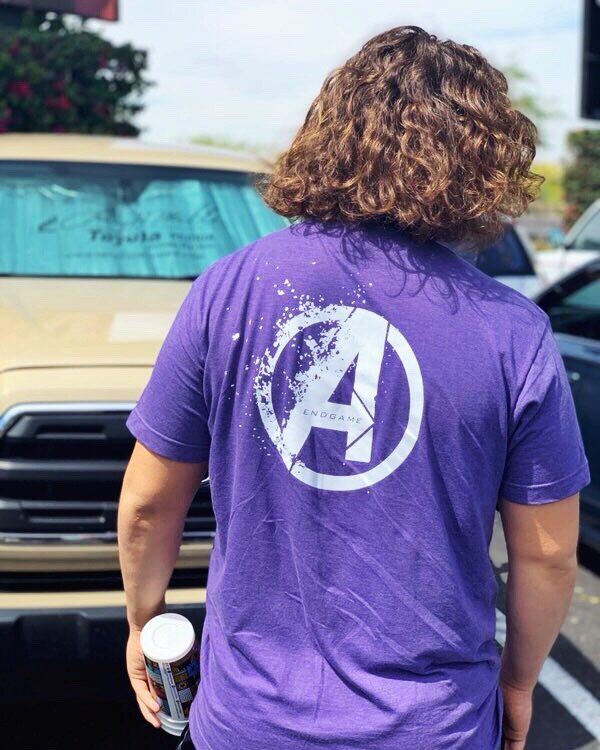 Like us on Facebook: facebook.com/marvelstudios
Follow us on Twitter: @marvelstudios
Instagram: @marvelstudios
Hashtag: #AvengersEndgame